Mayfield Lake, Wetlands and its Archaeological Heritage.
Earthsound director Dr James Bonsall gave a talk and guided walk on the archaeological heritage of Mayfield Lake and Clare Lake, Claremorris, as part of Heritage Week, in the Mayfield Community Building, in Claremorris on the 28th August.
The local audience joined in and told great stories of old place names and memories of fishing in Mayfield Lake. After the talk, James led the audience out to McMahon Park to let them carry out their own archaeological survey.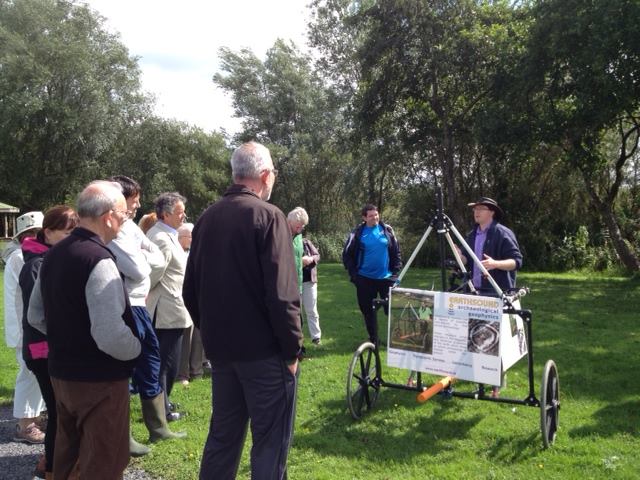 © 2014 Earthsound Geophysics Ltd.