Earthsound are looking forward to adding many more blips to this map in 2018! So far we have carried out surveys at over 400 locations across all counties north and south of the border.
Out of all the counties on the island, we have carried out most surveys in Dublin followed by Galway, Cork and Kildare with between 30 and 40 projects each.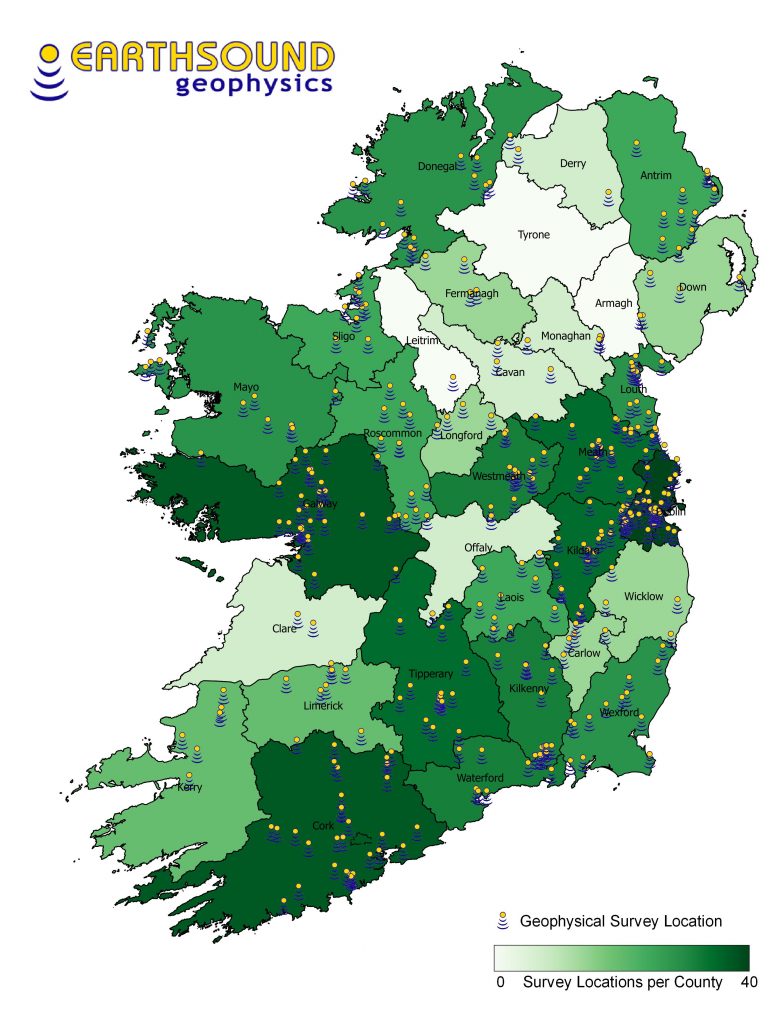 The Earthsound survey team has grown last year and we have braved surveys on mountains and islands. Thanks to the increasing number of Community and Research projects around the country we were blessed with interesting sites. Hopefully this year will be just as exciting.
Have a look at our website to see what geophysical, geospatial and geochemical services we provide.